Falling More Slowly
A limited-edition poster exploring the poetry of The Shipping Forecast.
The Shipping Forecast is a series of weather reports for the seas around the British Isles, broadcast on BBC Radio. Although mainly intended for seafarers, it has become a uniquely British cultural institution in its own right.
The nightly broadcast is part of the bedtime ritual of hundreds of thousands of sleepy listeners all over the country. To the non-nautical, its mysterious words can come across as an esoteric, strangely soothing lullaby.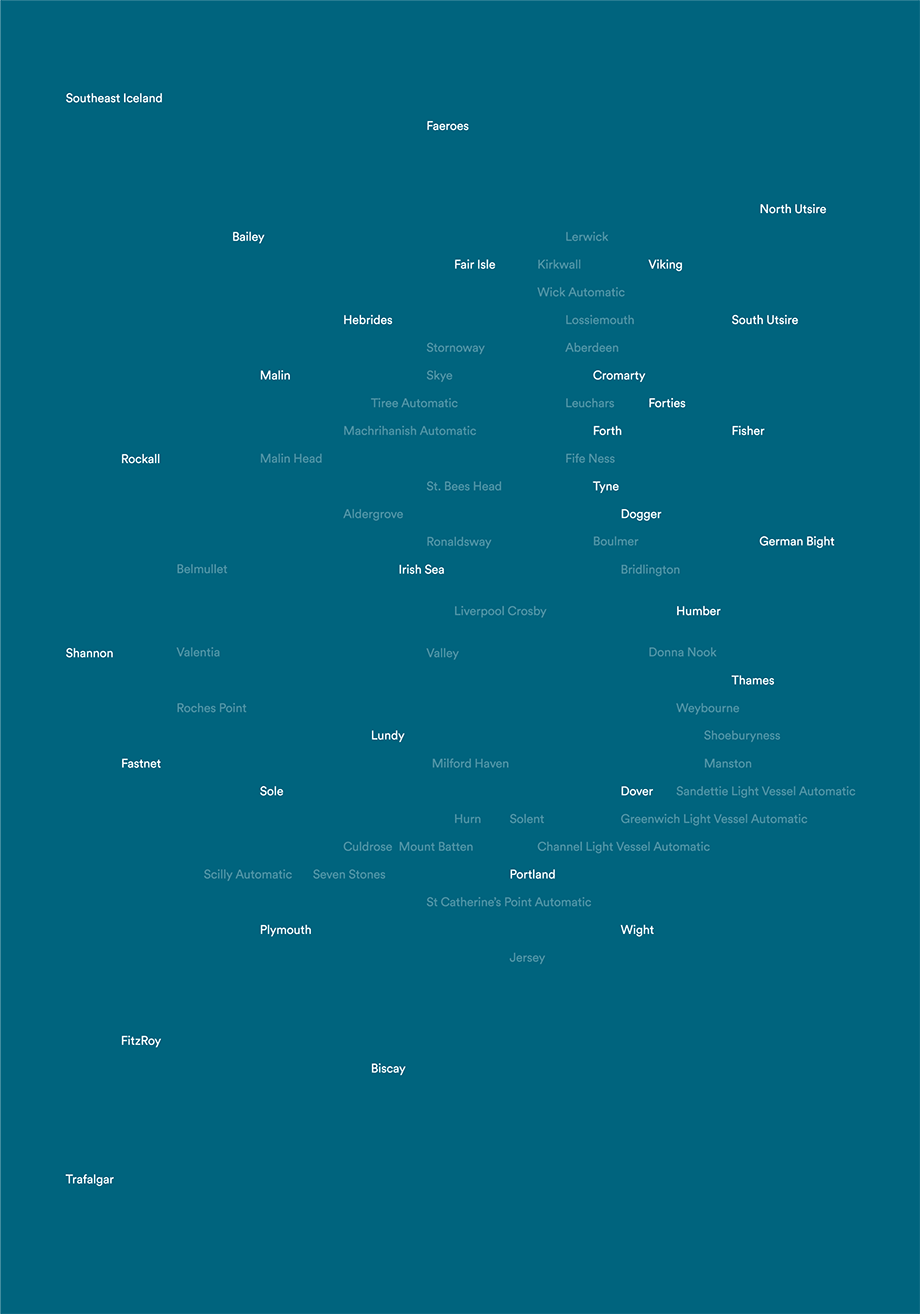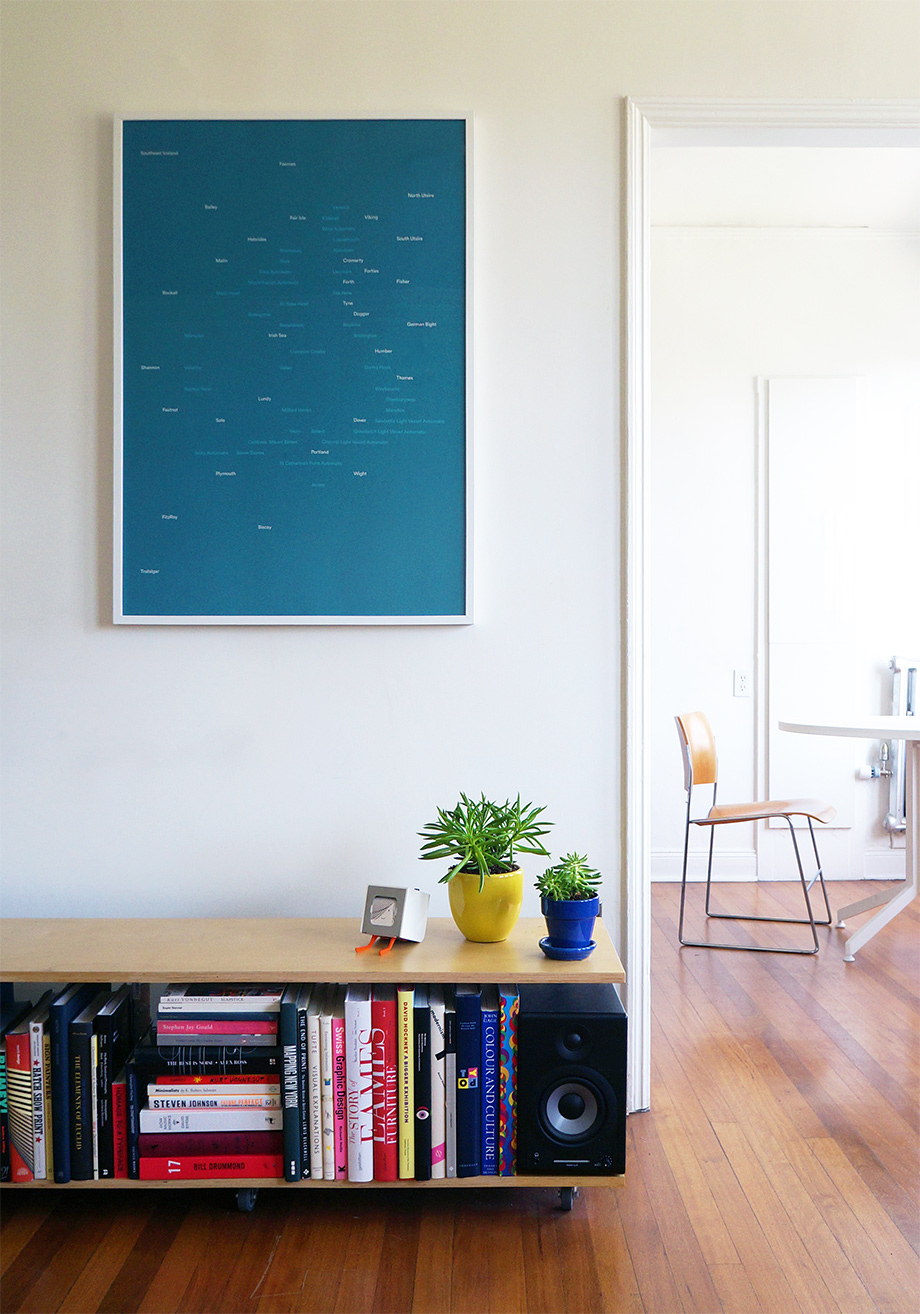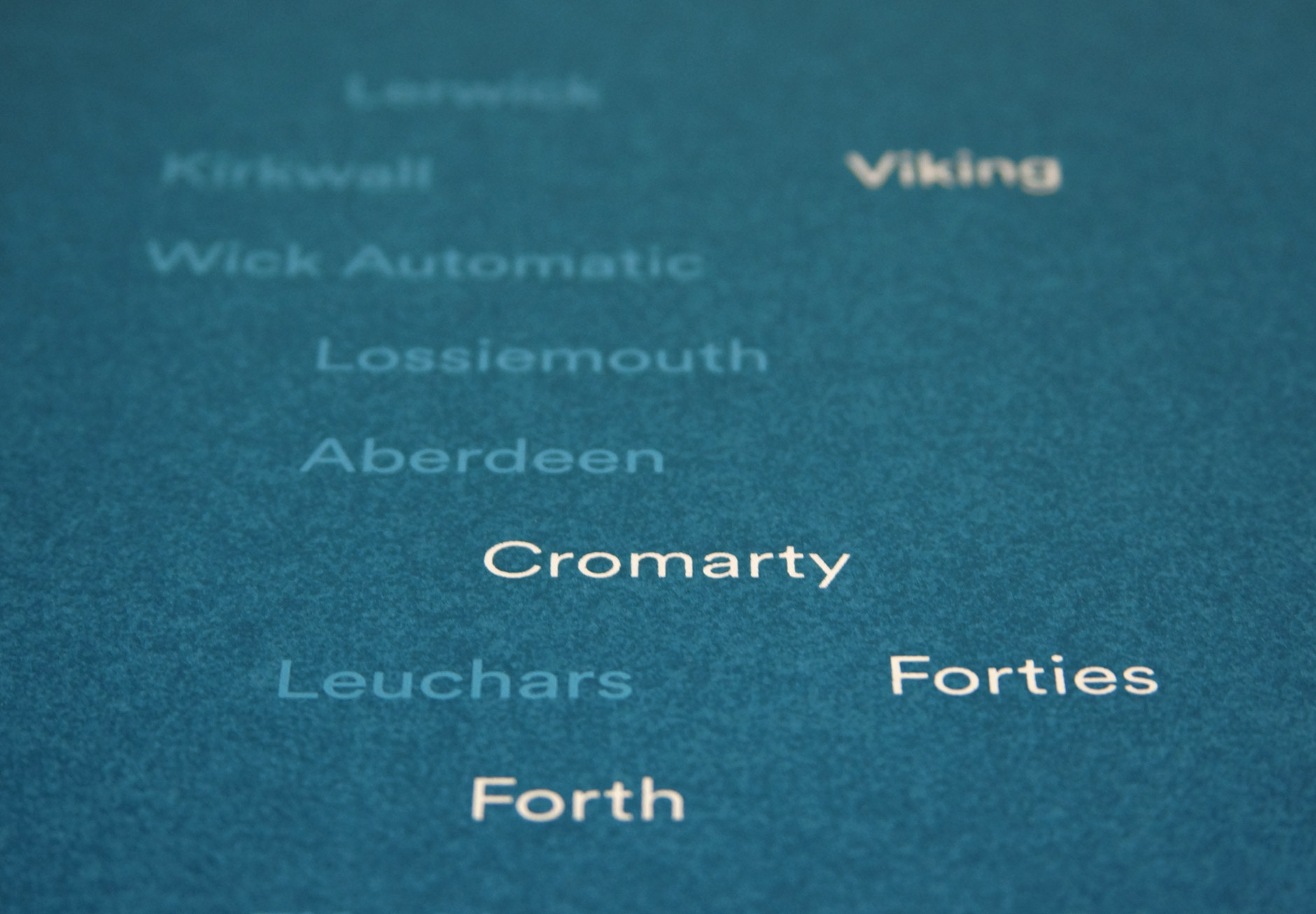 The print is a two-colour silkscreen on 250gsm Stonehenge art paper. The sea areas are in white (the natural paper colour underneath), and coastal observation stations are in light blue. 70 × 100 cm (27.5 × 39 inches).
Sold Out